Connected
Packaging
Directly connect with your consumers, open the gateway for communication and comply with regulations and legislation.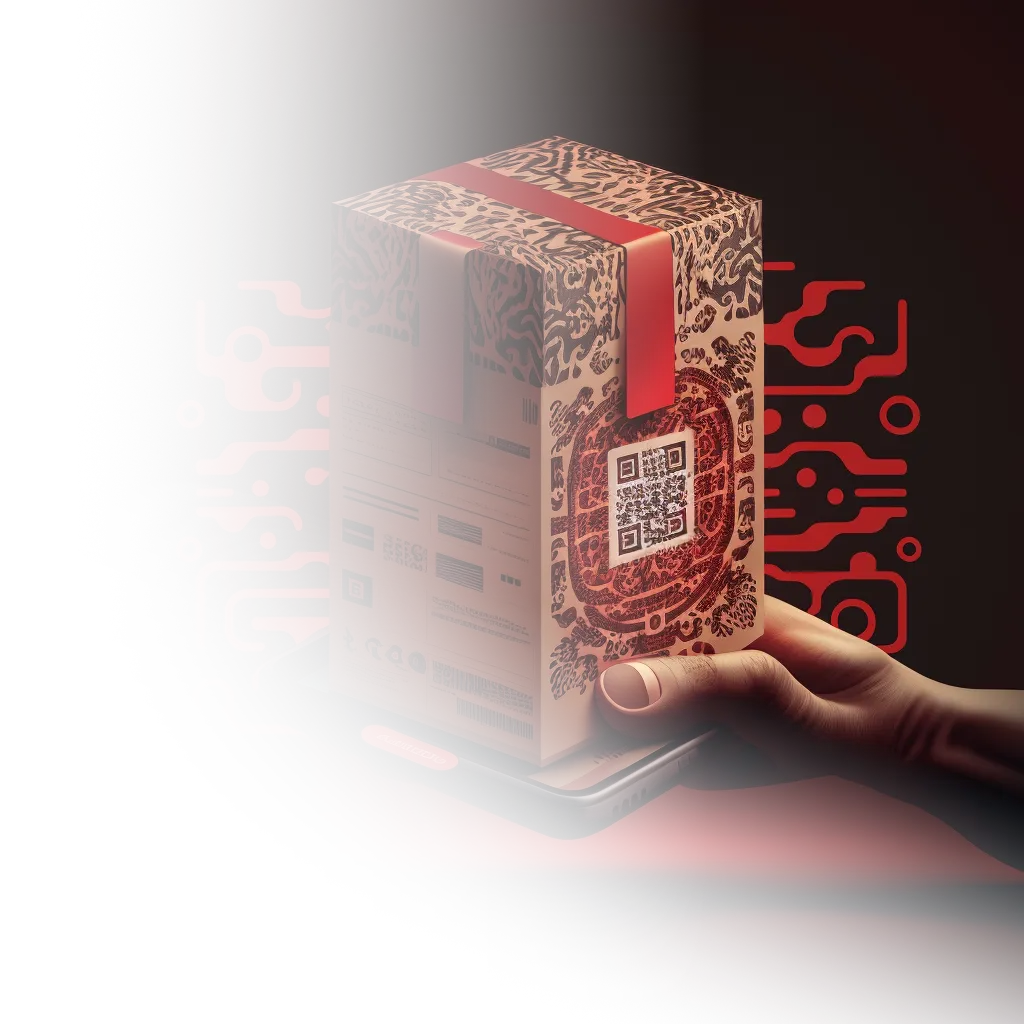 We can run your SKU and products, give you access to a real-time platform in which you can Download QR codes, view scans, scan locations, you will have access to a powerful system that allows you to:
Legislation Requirements

French and Italian recycle compliance information
Alcohol regulation compliance
Article 13 compliance

Business Requirements

2D QR codes branded or non branded
Full real time analytics
Discover customers preference and Market research

Consumer Education

Tell your brand and products sustainability story
Explain product usage- How to guide
Use gamification or quizzes to educate

Campaign Promotions

Run consumer promotions
Discount vouchers or sampling orders
Augmented Reality and link to online stores
Appetite Creative

are the global leader in Connected and Interactive Packaging
Global Platform
We have created a simple no nonsense process:
DISCOVER the right plan for you completing the form below
INPUT your product data
DOWNLOAD your 2D-QR code
APPLY to your packaging
OPT-IN to the Web app
Find Out More
Legal
From the 1st January 2023, all products sold in France need to comply with Article 13, a component of the French Circular Economy law. This hugely complex and confusing regulation can be delivered by 2D-QR code and Appetite can now automatically deliver the required French language text by answering an additional set of questions.
Our 2D QR codes at an SKU level can support you and ensure you comply.
We also give the ability to create consumer marketing campaign, Augmented Reality Gamificationas additional elements. Once the consumer is interacting you have many possibilities to interact with them as a brand and understand their preferences and experiences of the product.
Using our ppowerful global platform we can ensure you cover recycling, sustainability and certification legalities easily.
Find Out More
Consumer
HOW MANY CONSUMERS REALLY LOOK AT YOUR WEBSITE? VERY FEW?
Why not expand the value of your packaging ans allow it to be the gate opener between you and your audience. our 2D QR Codes can do just that.
Allow your packaging to give feedback platform, to ask for their experience, what do they like, what would they like to see?
Your packaging is the perfect place to educate consumers about your sustainability goals and credentials. Here you can also ask questions and find out your consumers level of interest in sustainability and their knowledge level.
Find out the biggest questions you consumers have and answer FAQs
If you can understand your consumers better you can create products and marketing that suits them better. Tell them about new products, offer discount codes or vouchers for newlines a new flavor. The list is endless…
Find Out More
Business
With our real time platform you are able to see exactly when people are in contact with your products. Where are they scanning? When are they scanning? Here you can see how long people are engaging with your products for and what information they find most interesting. We can collect all first party information in a GDPR complaint way.
Find Out More
Campaigns
Deliver relevant and exciting information to your consumers. Teach and educate through gamified quizzes. Engage and entertain through Augmented Reality experiences. Create communities and fun through your packaging. Talk to us today to show you how.
Find Out More